In Habbo X you're able to change your display name on the fly, whenever you want. Here's how:
After you've logged into Habbo X, click on your avatar to bring up the avatar context menu, then click on "Change name" at the top: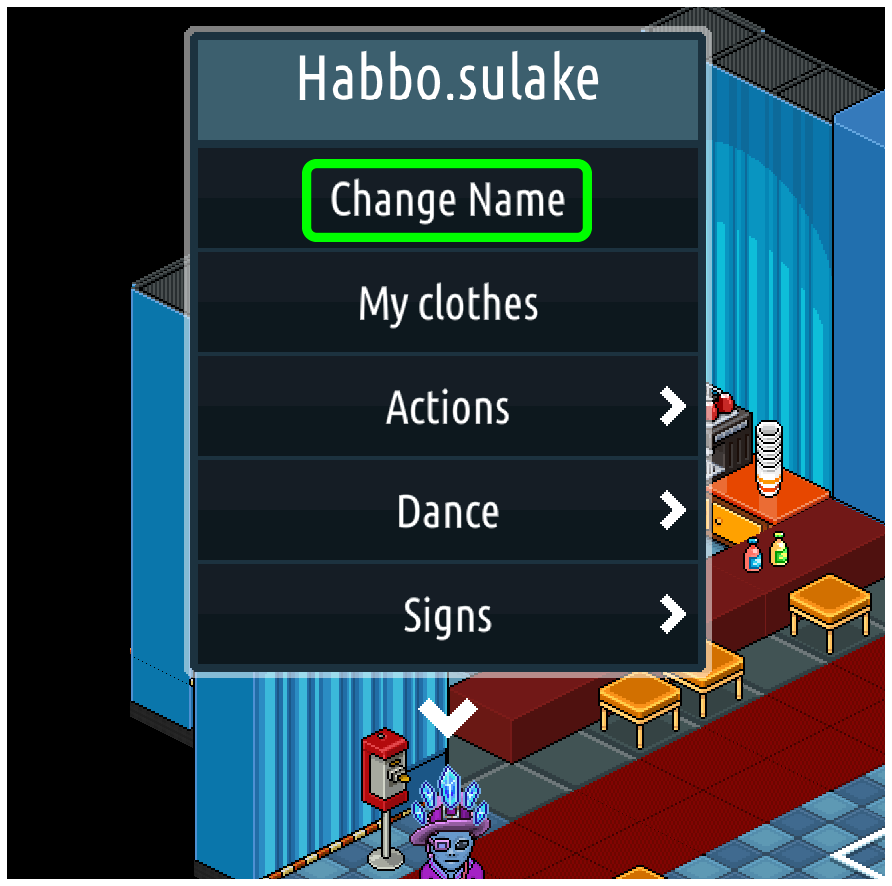 This will open the change name box. Once it's open, you can write your chosen name in the text box provided, hit the Return key, and click on "Confirm":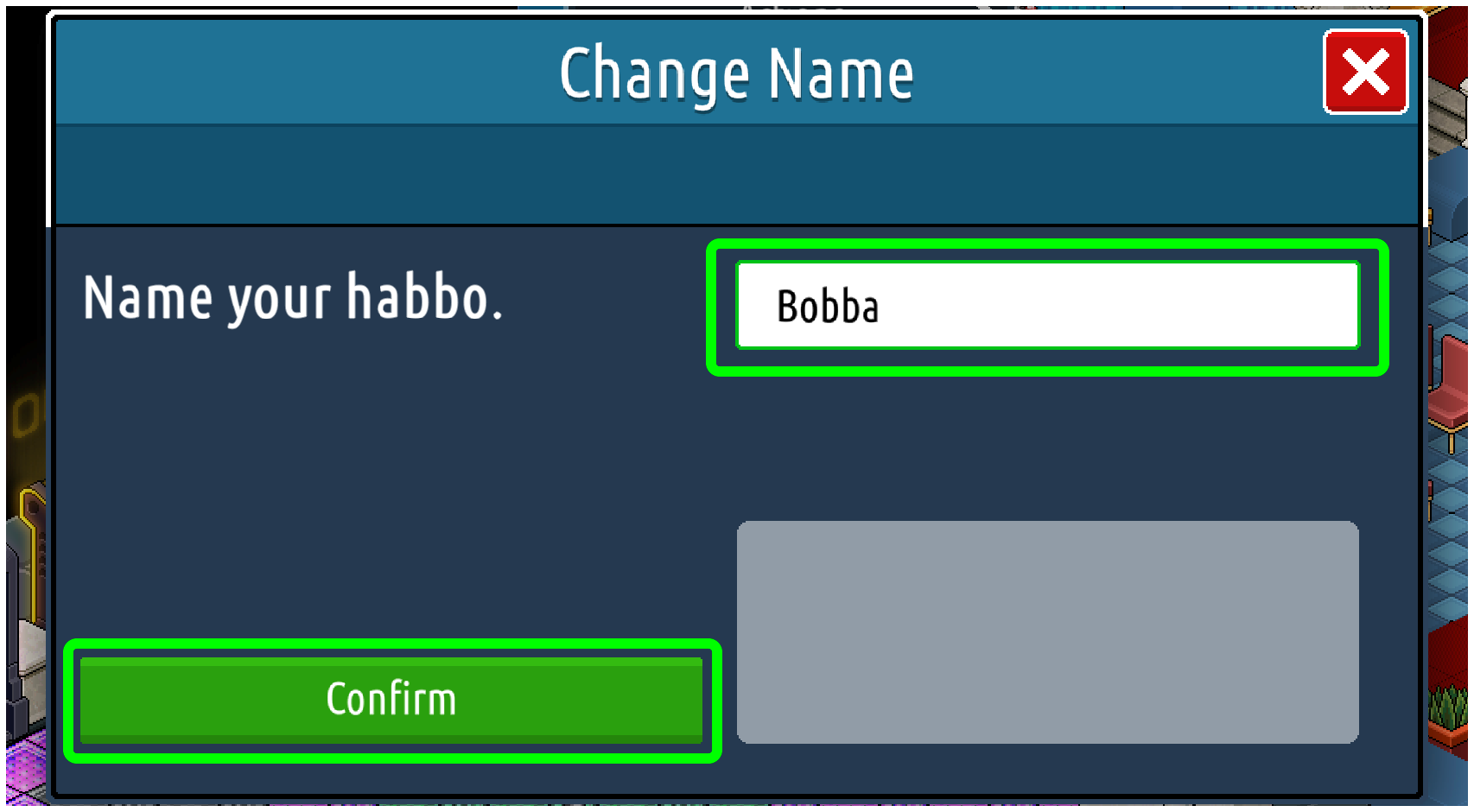 Congratulations, your name has been changed!